(ClickView links on this page are available only for students and teachers) Login to ClickView with your college intranet access details.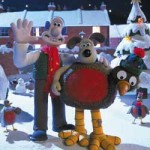 Do you yearn to invent the next amazing, awesome, mind boggling invention that will change the world?
Watch Wallace & Gromit's Cracking Contraptions for some groovy ideas!
Now YOU can become forensic super sleuths by following the do-it-yourself activities at home to solve mysteries big and small. Learn to assess and reconstruct a crime scene, collate evidence and analyse clues and then eliminate suspects from your investigation.
Watch "Kid Detectives" on ClickView in the Primary Library/Science folder.
WHO WILL WIN??
The Sun and the Wind fight over who is the most powerful!
Find out who wins by watching "The Sun and the Wind" in Clickview/Primary Library/English/Telling Tales folder
A GUMMY BEAR'S GOTTA DO WHAT A GUMMY BEAR'S GOTTA DO!!
Gummy from Donna Koek on Vimeo.
Find out what the Gummy Bear's gotta do in ClickView – Primary Library/Languages/German folder.
Schnappi das kleine Krokodil is singing a song about life in…………?
To find out where, watch the full video clip on ClickView/Primary Library/Languages/German