The Guardian recently published a lecture by Neil Gaiman entitled Why our future depends on libraries, reading and daydreaming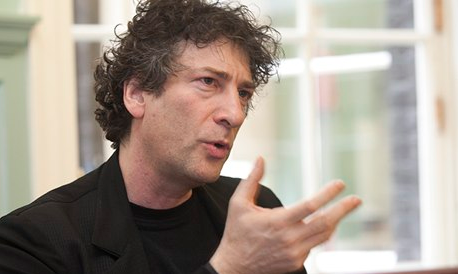 The simplest way to make sure that we raise literate children is to teach them to read, and to show them that reading is a pleasurable activity. And that means, at its simplest, finding books that they enjoy, giving them access to those books, and letting them read them.
The whole lecture is worth reading but this quote emphasises what I discuss with secondary students constantly as I try to entice them to read for pleasure.
And the second thing fiction does is to build empathy. When you watch TV or see a film, you are looking at things happening to other people. Prose fiction is something you build up from 26 letters and a handful of punctuation marks, and you, and you alone, using your imagination, create a world and people it and look out through other eyes. You get to feel things, visit places and worlds you would never otherwise know. You learn that everyone else out there is a me, as well. You're being someone else, and when you return to your own world, you're going to be slightly changed.