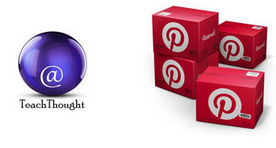 Many educators use PLNs (personal learning networks) for personal learning and networking. But what about students?
Paul Moss, edmerger.com in his post Students Need Professional Learning Networks, Too discusses the benefits of students engaging in learning networks
The creation of an independent learner, a learner who can adapt to changing contexts by engaging their network, a learner who can confidently navigate through the jungle of the Internet. But let's not make students wait while teachers themselves come to terms with the power of the PLN. Students already have a very solid prior knowledge of the power and functionality of networks. They enthusiastically engage with them everyday for social and entertainment purposes. The skilled teacher is the one who can take that prior knowledge and enthusiasm and teach students to leverage it to their learning advantage.