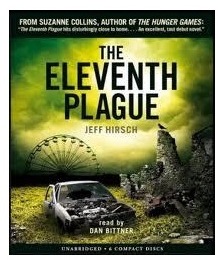 Download links will be posted at www.audiobooksync.com.

Teens can get two free audiobook downloads each week this summer for ten weeks through SYNC, a joint venture between audiobook publishers and AudioFile Magazine.
For ten weeks two audio books per week will be able to be freely downloaded. One will be a Young Adult fiction and the other a classic of similar theme.
The first pair will be: "June 14-20:The Eleventh Plague by Jeff Hirsch (Scholastic Audiobooks) and The Grapes of Wrath by John Steinbeck, adapt. by Frank Galati (L.A. Theatre Works)"