Students are often observed floundering in multiple website pages of useless information, or information that lacks authority.
At Broughton, Internet skills are taught specifically when I am assisting teachers in collaborative units of work – but more needs to be done across the board to enable all teachers and parents to guide students' access to information and online activities safely, ethically and with authoritative results.
These two articles in eSchool News describe the dilemma – and what we as parents teachers and Teacher Librarians need to be doing.
Why more schools aren't teaching web literacy—and how they can start by Alan November and Brian Mull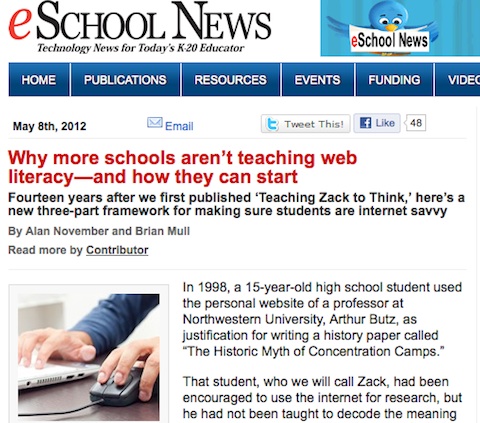 Web Literacy: Where the common Core meets common sense by Alan November and Brian Mull